Dentist in the Greater Manchester Area Auburn Family Dentistry
Dentist Auburn, NH
At Auburn Family Dentistry we value our patient relationships, making it our priority to deliver gentle, compassionate care that you deserve from a dentist in New Hampshire. We work hard to make you feel at ease by providing exceptional patient care in a relaxed, convenient atmosphere. We strive to develop lifelong relationships with our patients by combining the latest in dental technology with a professional and compassionate staff that your whole family will appreciate. We hold ourselves to the highest ethical standards. No tricks or hidden costs, just excellent, honest dental care that you can trust.
Auburn Family Dentistry has been located in beautiful Auburn, NH for over 30 years. Drs Richard Bolduc and Rohan Patel have a passion for excellent dentistry and serving the community. They have been recognized by New Hampshire Magazine as a Top Dentist in the state as voted on by dental peers since 2011.

We are leading dentists in Southern New Hampshire and the greater Manchester area offering a full range of dental services including:
Cosmetic Dentistry
Dental Implants
Teeth Whitening
Crowns and Veneers
Root canals
Oral Surgery
Preventive Care
Clear Aligner Orthodontics
We've developed this informational website as an extension of our practice, to serve as a convenient, educational resource for our patients. With just a few clicks, you can find helpful information about our services, doctors and credentials, directions and a vast array of up-to-date, accurate dental information in our database that can be searched right through the website. You can even access New Patient Forms and request an Appointment.
We are happy to serve you and look forward to working with you! Call any time.
What's New
If you haven't been by in a while you might not recognize the place. We have remodelled and expanded our space, bringing in exciting new technology including 3D x-rays. We have been integrating state-of-the-art dentistry here in Auburn for years and now we have the room to make your experience top-notch. We are still the same people with the same genuine care for your family's smile.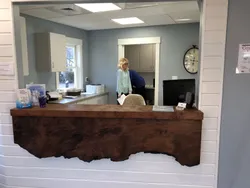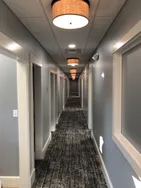 *Dr. Richard Bolduc has been elected by his dental peers as a Top Dentist in New Hampshire for 2023 as featured in NH Magazine. This is his 12th year in a row for receiving the honor!